Orchid 2BR Suite – Tulip 2BR Suite – Trilium 2BR Suite – Duke East Campus 1BR Buchannan – Duke East Campus 1BR Markham – Duke University/Duke Law School 2BR 2BA Residence – Duke East Campus 2BR Buchanan – Duke East Campus 2BR Markham – Fuschia 2BR Suite – Duke/UNC Studio – Duke East Campus 1BR Markham – Duke American 2BR Suite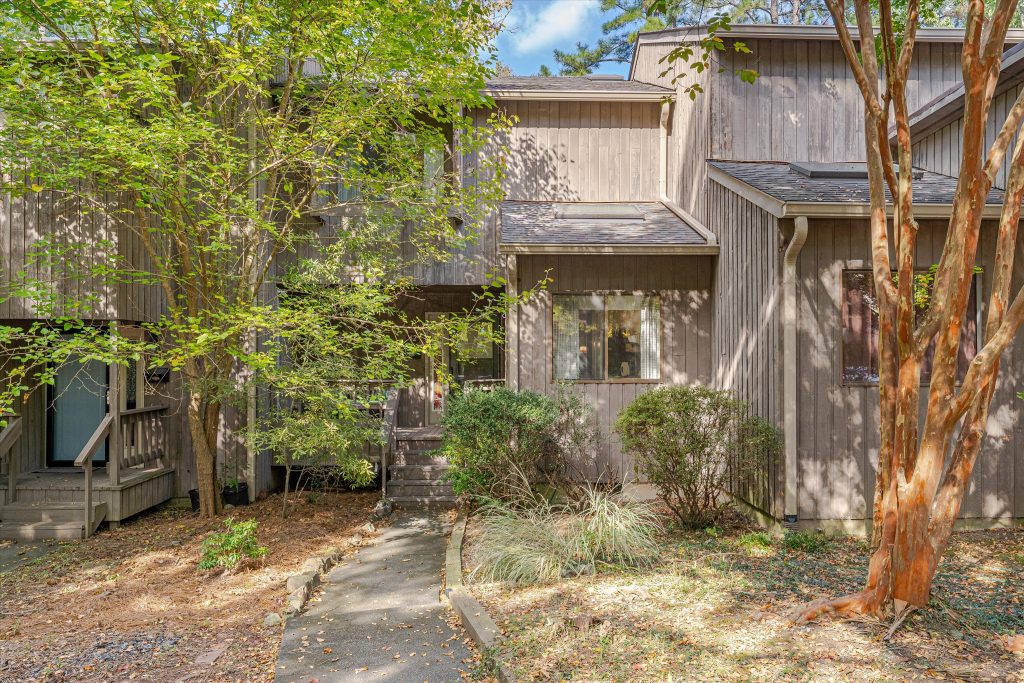 A Comprehensive Guide to Furnished Durham Apartments for Rent
Are you searching for a furnished apartment? If yes, you should consider furnished Durham apartments for rent instead of buying one. Why? It's got a bunch of benefits.
Furnished apartments for rent are usually cheaper than buying them outright. They also provide a great deal of flexibility because you don't have to worry about their maintenance or repairs.
However, before you decide to rent a furnished apartment, you should consider some important things.
In this post, we will talk about the following two topics:
The pros and cons of renting a furnished apartment
What to consider before renting a furnished apartment?
Let's dive in.
The Pros and Cons of Renting a Furnished Apartment?
The decision of whether or not to rent a furnished apartment comes down to a person's budget, family, and lifestyle. A business owner will want an apartment with a kitchen, bedroom, TV, and other luxuries, while a middle-class family may not have enough money to spend on those luxuries.
More than half of the people in Durham City rent their homes. Apartments come in different types with different levels of furniture. Let's go over the basics of furnished apartments before we get into the pros and cons.
What is a Furnished Apartment?
Furnished apartments are just like other rental properties, but they already come with furniture. Depending on the unit, some may only have a bed, dresser, and sofa, while others might have a TV, kitchen appliances, etc. And in more expensive units, you might find things like curtains, dishes, and carpets.
There are three types of furnished apartments, based on how good the furniture quality is:
Basic Furnished Apartment
Chairs
Bed
Dresser
Lighting
Mid-Level Apartment with Furniture
Bathroom accessories
A few appliances
Trash Cans
Fully Furnished Apartment
Television
Cookware
Dishes
Linens
Clocks
Towels
Before deciding on a pre-furnished unit, ask the landlord what you will get when you move in.
Should I Live in a Furnished Apartment?
Read the pros and cons listed below; by the end of this guide, you'll know exactly how suitable a furnished apartment can be for you.
The Pros of Furnished Durham Apartments for Rent
1. Smooth Move
Moving is much easier if you only have a few bags and boxes. If you rent a fully furnished apartment, you don't have to worry about moving your furniture from point A to point B. Moving with furniture is one of the most stressful things you can do, so if you want a smooth move, a furnished apartment might help.
Bottom line:
Renting a furnished apartment makes moving easier because you don't need to carry heavy items.
2. Flexibility
Short-term rentals often include furnished units, perfect for guests looking for a temporary place to stay. They're perfect for college students who only need a month-long course or for professionals who need a place to stay while attending business meetings or doing business activities.
Bottom line:
Short-term rentals are a popular option for travelers because they offer flexibility and convenience.
3. Save Upfront Cost
In Durham, people might think moving furniture from another place costs hundreds and thousands of dollars. So, moving without furniture will save you money upfront and keep your friends from complaining about back pain caused by your heavy furniture.
Bottom line:
Moving without furniture saves money and keeps your friends happy.
4. Free from Responsibilities
Living in a furnished apartment means you don't have to worry about building maintenance, structural problems, etc.
Bottom line:
Say goodbye to worry by living in a furnished apartment.
The Cons of Fully Furnished Apartments
1. Furniture at Risk
You're only responsible for yourself when you get your own furniture. But there is always a chance that the furniture in a furnished apartment will get broken; if that happens, you'd have to pay for it. On top of the higher monthly rent, these costs will add up.
So, if you live in a furnished apartment, you need to be extra careful.
Bottom line:
Furnished apartments come with risks. So you should never buy furniture without seeing it first.
2. Fewer Options
There aren't that many units with all the furniture you need. But if you search thoroughly in a city like Durham, you might find a hidden gem.
Bottom line:
There might be a shortage of fully furnished apartments in Durham.
3. Sudden Eviction
Since these units are usually only rented for a short time and don't have leases, you may have to move out sooner rather than later. The landlords have the power to make you move out, and there's nothing you can do about it.
Bottom line:
You may have to move out of a furnished rental apartment unexpectedly.
Bottom line:
As you can't judge a book by its cover, you shouldn't judge furniture's quality by its looks.
6. You Can't Decorate
There's not much you can do to decorate your apartment since the furniture is already there.
Bottom line:
You don't have much to decorate.
How to Find a Pre-Furnished Apartment?
If you want a furnished apartment, you must go to quantumsuites.me, choose your borough, and check the right filter.
What to Consider Before Renting a Furnished Apartment?
Furnished Durham apartments for rent can be a tremendous help for many people looking for a new place to live.
Furnished apartments are perfect for renters who don't want to move their furniture or might move before their families.
Before signing a furnished apartment lease, keep a few things in mind.
How Furnished is It?
For landlords, the word "furnished" can mean many things.
Is the unit fully furnished and ready to move in, or does it just have a couch, dining table, chairs, and a few appliances? Before you agree to rent a furnished apartment, ask this question to the apartment's owner:
Would I get furniture like a bed, couch, dining room set, curtains, lamps, and even some decorations? Make sure the person renting you an apartment knows exactly what you want.
This question also changes how you plan your budget. Anything that isn't part of your rental must be bought separately. These extra costs might make the apartment not worth anything at all.
Will You Have Room for All of Your Stuff Too?
Keep in mind that your existing belongings will also have to fit in your furnished apartment. Before looking at furnished Durham apartments for rent, consider all the things you own and how much space you'll need for them.
If you already have some furniture, you might not keep it all in your newly furnished apartment. If not, you'll have to pay more for a place to store your belongings. Again, this extra cost could make renting a fully furnished apartment not worth it.
How Long is the Lease?
A lot of furnished Durham apartments for rent are advertised as being for short-term stays. This is because most people who rent furnished apartments are:
Students.
Corporate professionals
People who are looking for transitional housing while moving to a new city.
Before you agree to anything, find out the exact terms of the lease. If you're looking for furnished Durham apartments for rent and assuming you'll be signing a short-term lease, you might get into trouble in the long run.
Also, if you sign a short-term lease for a furnished apartment, make sure that you won't have to pay a higher security deposit or rent more than you thought.
Conclusion
There are both pros and cons of furnished Durham apartments for rent. Pre-furnished units are an ideal choice if you want to move in and out quickly. But getting a furnished apartment might not be a good idea if you have a lot of furniture in your old place.
Furnished units might be a good choice for a businessman, but they aren't the best place to live for a middle-class Durhamite with a family. Before you move, you should ask yourself how much you can spend. Can you pay for moving? How comfortable would you be if you didn't have your old furniture? Have you got time to shop for furniture?
When it comes to considering things before renting a furnished apartment, all rental homes have rules and restrictions about what you can and can't do.
In a standard unfurnished apartment, you have a lot of freedom to decide how your apartment should look and feel, which is something you don't get in a furnished apartment. If decorating is important to you in your new furnished apartment, make sure you know what changes you can make to the space before signing a contract. If the furniture is already there, it may be harder to decorate.
Great places to eat while in Durham, NC (takeout and delivery)
The Q Shack – 2510 University Dr, Durham, NC 27707 – 919-402-4227
Daniel's Italian – 1430 W Williams St, Apex, NC 27532
Assaggio's Italian Restaurant – 3501 W Millbrook Rd, Raleigh, NC 27613